Graphing Sea-Level Trends
Overview
In this activity, students will use sea-level rise data to create models and compare short-term trends to long-term trends. They will then determine whether sea-level rise is occurring based on the data.
Materials Required
Preparation:
For this activity, 130 years of sea-level measurements have been divided into 20 data sets for examination. Depending on class size, the steps in "Procedures" can be done by individuals or groups of students. Students will examine all 20 data sets to learn how scientists study data over short and long periods of time. Some groups or individuals may need to examine multiple data sets in order to model all 20 sets.

If you plan to have students transfer data into spreadsheet software, have them use the text files to do so. Otherwise, if students don't have the skills to transfer the data into a spreadsheet, create graphs using the CSV (comma separated values) files.

Depending on students' familiarity with spreadsheets, the activity may need to be split into two days: one day for entering the data into spreadsheets and one day for analyzing the data.
Procedure
For procedures, see full lesson plan at NASA's JPL Education: Graphing Sea-Level Trends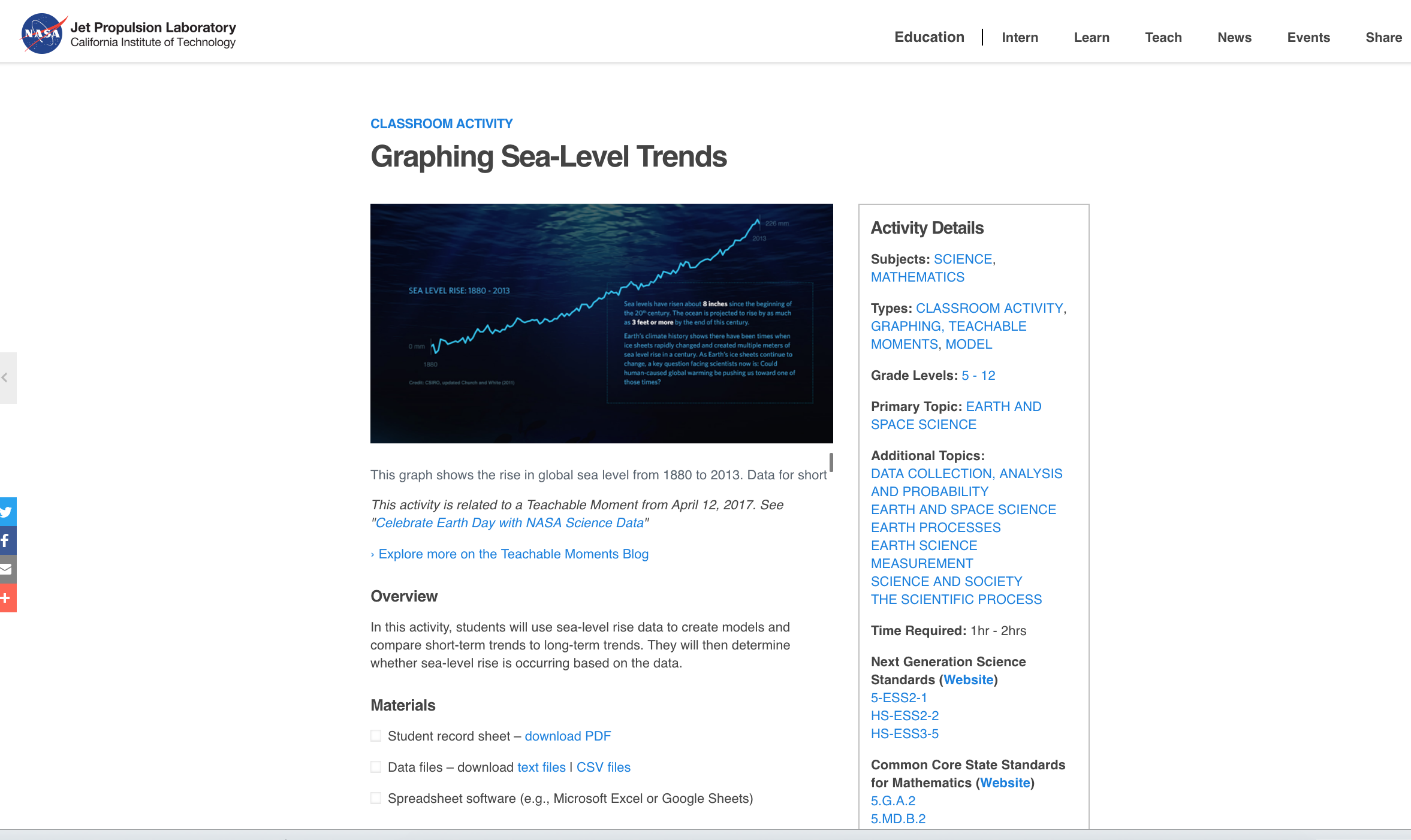 Not finding what you are looking for?